BIO Startup Program continues with the participation of 12 startups
16.03.2021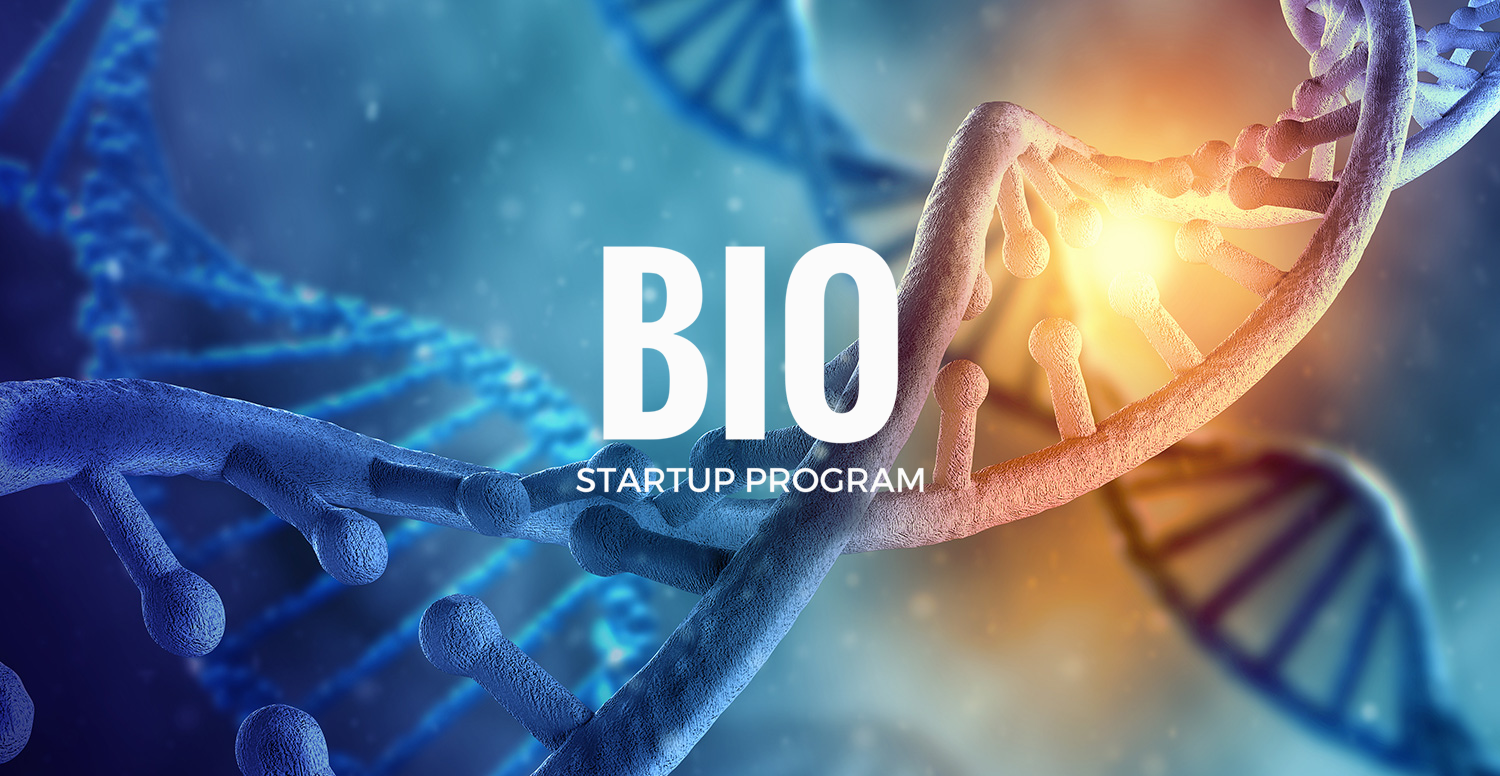 The fifth BIO Startup Program, supported by the Association of Research-Based Pharmaceutical Companies (AIFD) and managed by ReDis Innovation, continues from where it left off in 2020. As a result of the evaluation made in the program last year, which aims to contribute to the growth of entrepreneurs in the field of biotechnology and life sciences, 12 bio-entrepreneurs were entitled to participate in the BIO Startup Program. Startups that will be selected by the jury at the BIO Startup Demo Day to be held on March 30 will have the opportunity to participate in the world's largest biotechnology organization, "BIO Digital Convention", which will be held in June.
Turkey's first and only biotech-themed startup accelerator program "BIO Startup" continues to play an increasingly important role in contributing to startup's access to the global network of bio-entrepreneurs and the growth of biotech startups. BIO Startup, which was launched for the fifth time last year, was suspended due to the COVID-19 pandemic, and the BIO Startup Program graduates focused on developing rapid solutions to meet the needs of the pandemic. Within the scope of the BIO Startup CoronaSprint Project, which was realized with the financial support of Istanbul Development Agency "COVID-19 Fight and Resilience Program", 16 BIO Startup graduate companies prepared solution roadmaps for 11 need areas in the fields of medical devices, medicines, vaccines, diagnosis and digital health technologies for COVID-19. At the end of the CoronaSprint Project, a group of start-ups came together with 3 different investor groups and held one-on-one meetings to meet one or more of their needs to realize their projects.
BIO Startup Program 2020-2021 will continue with 12 startups selected as a result of the evaluation made among 56 applications submitted last year. In the second phase of the program, startups will receive mentoring and online trainings from expert trainers and leading professionals in the industry in the bio-entrepreneurship camp, as a continuation of the first phase online trainings they received last year.
Following the bio-entrepreneurship camp, bio-entrepreneurs will make their presentations during the BIO Startup Demo Day, in order to be chosen among the startups by the jury, which will take place on March 30. Selected startups will have the opportunity to participate in the world's largest biotechnology organization "BIO Digital Convention", which will be held digitally between June 10-17, 2021.
In the second bio-entrepreneurship camp to be held prior to the BIO Digital Convention, bio-entrepreneurs will work with mentors on road maps in areas such as regulation, patent, communication and market analysis, which will be necessary for times when they start having efficient contacts with global actors.
AIFD Investment Policies Director Cengiz Aydın made the following statement about the BIO Startup Program: "We are happy to be able to continue from where we left off with the program, the 5th of which we launched last year in cooperation with AIFD and ReDis Innovation. Within the scope of our graduates and CoronaSprint Project, we managed to contribute to the fields of life sciences and biotechnology under challenging pandemic conditions. We will begin the BIO Startup Program with 12 startups this year. An intensive training and evaluation period awaits us to prepare the selected startups for the BIO Convention, where they will have the opportunity to participate. In addition to all the achievements gained in the scope of this program, I believe that the BIO Convention, where scientific and technological developments in biotechnology can be followed, as well as the Start-Up Stadium within it, will offer unique experiences for our startups. Prior to the BIO Convention, 50 startups from all over the world are carefully selected for the Start-up Stadium to deliver their own initiatives and we aim to have the finalists of our own program to be selected for the Start-Up Stadium to get the chance to deliver their own initiatives.I  believe that especially this part will be an important opportunity to get in touch with different actors of the global biotechnology ecosystem and to have one-on-one meetings for potential collaborations.
The 12 finalist bio-entrepreneurs accepted to the BIO Startup Program and their fields of activity are listed as follows:
Virasoft: Develops digital pathology software for clinical diagnoses and diagnoses.
LumiLabs: Develops a new generation hemostatic medical device with molecular modeling, synthesis and analysis.
GlaucoT: Develops neuroprotective glaucoma treatment with drug-free and non-invasive techniques.
Mikronos: Provides fast and accurate diagnosis of heavy bleeding by developing a microfluidic based global coagulation cascade analyzer..
Biogenuslab: Develops platforms used in biotech drug development studies.
Meinox: Works on personalized treatments in medical and veterinary practice. It develops protein inhibitors and conducts studies to modulate the molecular mechanisms of diseases.
Araltek Medical Device Designing: Develops a heart pump that can be used as a heart support system during medical interventions. It is also developing the long-term circulation support system and software using the centrifugal blood pump.
PortMera: Develops molecular chemical analysis methods with non-invasive methods. It provides accuracy tests of counterfeit and substandard drugs with the help of smart chemical sensors.
Pacem Medikal Technology: Provides antimicrobial treatment and software systems for dental and gum diseases with plasma technology.
GlakoLens: Provides treatment with smart contact lens, wearable reading, recording and tracking systems for glaucoma.
Funktor: Brings an interactive method to literature research with its innovative search engine that processes medical information.
Oruba Medical Technology: Develops a uroflowmeter that measures the amount of urine and velocity and works automatically, sterile and without the need for an operator in order to provide various health tests and follow-up.
YOLMED: Develops a virtual reality-based (VR) simulation system that can be used in medical education to eliminate complications and incorrect intervention errors during surgical operations.
Program details can be followed on biostartup2020.com.
Contact Person
Eray Coşan, Marjinal Porter Novelli
erayc@marjinal.com.tr
0212 219 29 71- 0 532 494 78 40