February 28 Rare Disease Day
23.03.2022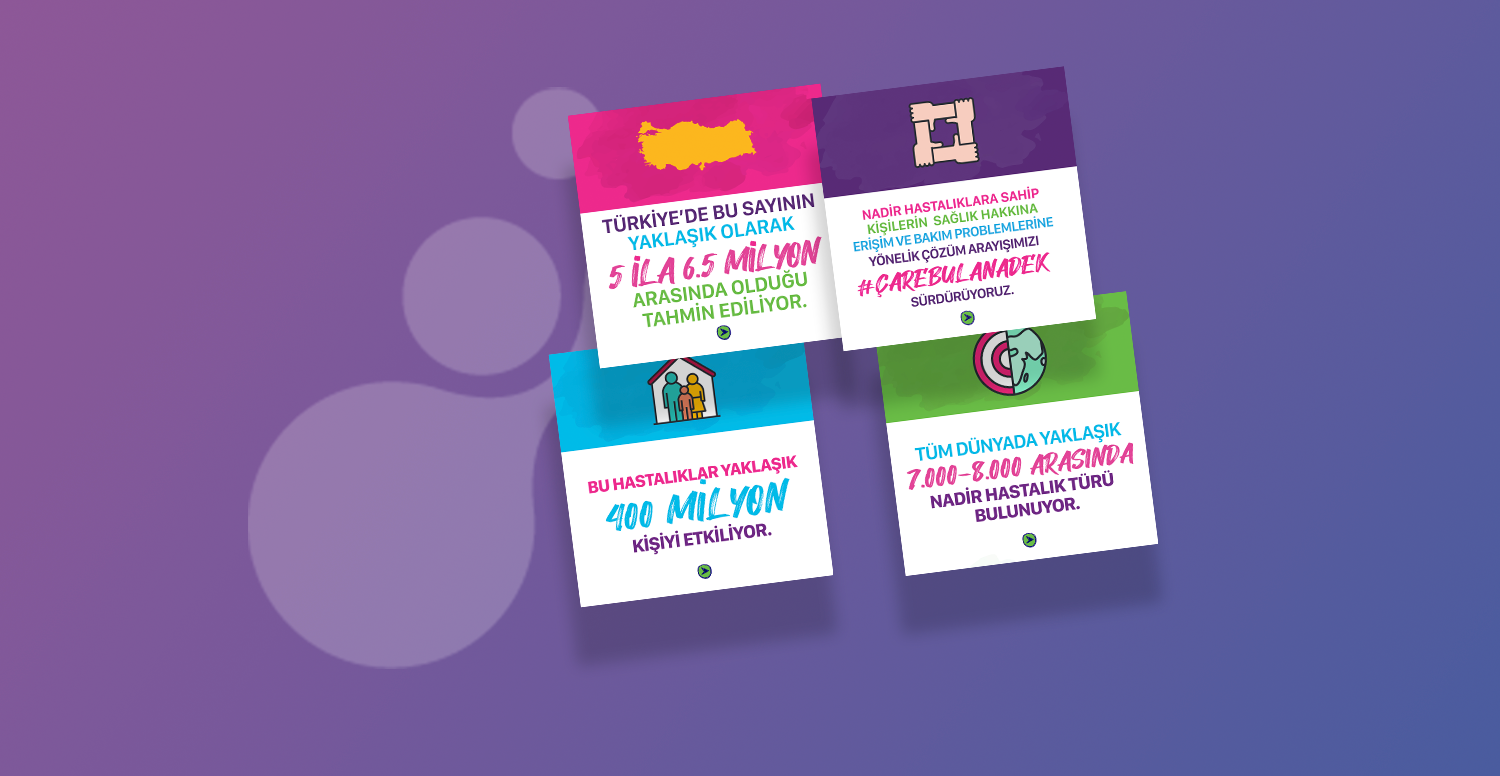 Delivering a statement on February 28th Rare Disease Day, AIFD Secretary-General Ümit Dereli drew attention to latest data on rare diseases and recent remarkable steps taken worldwide. He said, "#WeWontRest until we find solutions to problems faced by people with rare diseases on access to health and care" while underlining AIFD's perspective on fighting diseases.
Rare diseases, which have between 7000 and 8000 different types worldwide, are defined by the European Union as those that affect 1 person at the most among 2000 people. While 400 million people across the world have rare diseases, it is estimated that this figure is around 5 to 6,5 million people and a rare disease is seen in 1 in every 16 people in Turkey. Having genetic origins by 80 percent, these diseases can be severe, tend to be chronic, and, in most cases, are progressive, destructive, and life-threatening.1. Children make up 50 percent of those struggling with rare diseases, 95 percent of which have no treatment and, unfortunately, 30 percent of these children cannot see their 5th birthday.
Full support from the United Nations members on rare diseases
On December 16th, 2021, the United Nations announced its resolution on "Addressing the Challenges of Persons Living with a Rare Disease and their Families." Announced to protect and promote the rights of persons living with a rare disease, this resolution stands as the first-ever UN document to recognize persons living with a rare disease and their families. The document, which is regarded as a ground-breaking move, was approved by all 193 member countries.
Speaking on the occasion of February 28th Rare Disease Day, Association of Research-Based Pharmaceutical Companies (AIFD) Secretary-General Ümit Dereli said: "The UN resolution, which is a remarkable step to contribute to the 2030 Sustainable Development Goals, not only raised global awareness on rare diseases, but also enabled member countries to include the fight against rare diseases in their budgets and programs. This is a positive sign that all kinds of support on the relevant area will increase. In our country, the establishment of the "Department of Autism, Mental Special Needs and Rare Diseases" under the General Directorate of Health Services, the Turkish Grand National Assembly Parliamentary Commission on Rare Diseases, and the "Rare Diseases Unit" within the Turkish Public Health and Chronic Diseases Institute (TÜHKE) are all pivotal steps taken in this field. As AIFD, we have been working closely with both the local Rare Diseases Network and the Ministry of Health, and #WeWontRest until we bring solutions to problems faced by people with a rare disease on access to health and care. Stating that, as AIFD, they are more than glad to see recent moves to establish and operate rare disease research centers to conduct clinical research on the diagnosis and treatment of rare diseases in this regard, he said they strongly believe that such developments and reinforcing cooperation will be beneficial for all stakeholders.
Stating that the digitalization in healthcare services and the use of AI-based systems have gained more importance with the Covid-19 pandemic in our country as well as all over the world, Dr. Dereli said efforts to increase both awareness and knowledge in the field of rare diseases and the quality of life have gained momentum on digital platforms. He added that the recently published "Regulation on Provision of Remote Health Services" also refers to digital platforms and that this development aims at strengthening the healthcare system.
Gene Therapy led promising developments in scientific world on agenda
Stressing that scientific studies have accomplished critical phases across the world, mostly in Europe, on the treatment and control of rare diseases and that hopes are high that gene therapy can change the future of rare diseases, Dereli said: "Today, we can see that science and technology offer solutions to several problems across the world with impressive developments. Gene therapy is now on the agenda as one of these developments. Since 80 percent of rare diseases are of genetic origin, these diseases are considered to be the ideal target for gene therapy technologies. Indeed, all gene therapies approved in Europe and the USA focus on rare diseases.
Stating that more scientific research is required to make progress on the diagnosis of rare diseases and to minimize the time spent on the diagnosis stage, Dr. Ümit Dereli indicated that he thinks the activities of the Internet portal ORPHANET, which is supported by the European Commission and provides services in six different languages, including Turkish, are of great value: "Last year, TÜHKE Rare Diseases Unit translated approximately 11 thousand rare diseases registered in the ORPHANET web base into Turkish as part of ORPHANET-TR activities in our country. I consider the translation of this terminology as a contribution to raising public awareness on rare diseases and orphan drugs in Turkey as well as a significant step towards development and more effective use of existing resources.
AIFD positions itself as a stakeholder which facilitates interaction among all stakeholders and plays a supportive role in scientific roles and carries out its activities in this regard.
Underlining the significance of building up reference studies for the diagnosis and treatment of rare diseases, Dereli said: "With this awareness and the support of member companies, AIFD is in the process of preparing a report that reveals, with concrete data, the areas of development in the treatment processes of rare diseases in our country and how access to innovative drugs in this field can be enhanced. We want to contribute to policies to be implemented on the field of rare diseases with this report, which can be a source of reference for all stakeholders."
Indicating that AIFD will continue its awareness-based activities on Rare Disease Day as it does every year, Dereli said they will also support informative social media activities that raise awareness with a podcast as part of #ÇareBulanaDek Söyleşileri this year.
[1]T.G.N.A. Parliamentary Research Commission Report. March 2020